Ham, Mushroom and Cheese Omelette
Peter J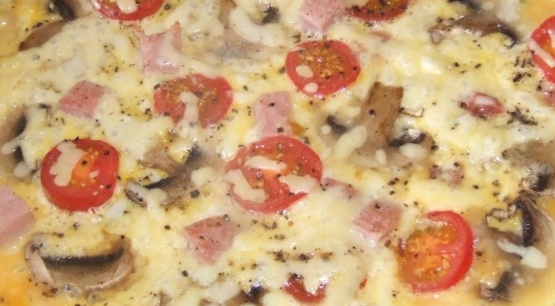 This is just one of those throw together omelette/frittatas. I make this as a special when I just don't feel like being creative.

Lovely and simple. I used Smoked Pork Shoulder, one small Portabella and because i didn't have shredded cheddar, I used a slice of processed cheese. Very nice. Ate it as is for a quick and simple dinner. Thanks.
Beat eggs, add mushrooms and ham.
Heat frying pan, and coat with cooking spray or oil.
Add egg mixture to hot pan and cook until almost set. Flip over and when egg is set, top with cheese. Cook until cheese is melted.
Serve with hashbrowns, toast, or rice.
Sometimes I even add chopped green onion, or any color pepper we have on hand.