Prep 30 mins
Cook 1 hr 15 mins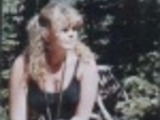 Comfort food at its best. Posted as a request.
Directions
Combine all ingredients except the garbanzo beans in a dutch oven.
Bring to boil.
Cover and simmer for 1 hour.
Stir in the undrained garbanza beans.
Cover and cook for 10 to 15 minutes more.
Add more water if needed.
Most Helpful
Very good! Would make it again, already am making it again. The only thing I did different was to add 14oz fat free chicken broth to add a little more flavor and we like more broth. Highly recommend this recipe. Thank you Karen.
I've been making your recipe for years and realized I never rated it. The kids LOVE this and for most of the time, they think my sliced cabbage are noodles. Ha. It has a mild flavor, also great for kids. AND its wheat free, gluten free. Yeehaw.

Made this and it was wonderful!! Even my Dad loved it and he is picky! I didn't have seasoning salt so I sprinkled some garlic salt, paprika, and parsley on it. I also sauteed a couple of cloves of garlic in EVOO before adding everything. Lastly, I added two chicken cubes to it. Great recipe!