Ham & Cheese Salad Sandwich Spread
AmyMCGS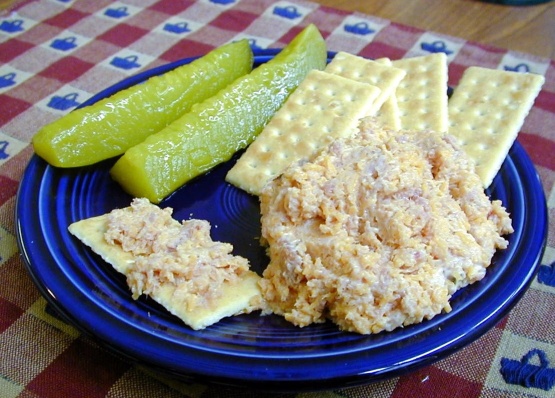 After I tried ham salad with cheese, I never wanted to make plain ham salad again! This is my own recipe, which suits my family's taste. You might try combining the ingredients by hand if you prefer a more chunky texture.

This was pretty tasty! I do wish I'd rinsed the ham off a little as the spread was pretty salty. I upped the mustard because I _love_ mustard. It still needed something for my taste so I added some black pepper and also made my sandwiches with a little dill pickle relish. Thanks for the recipe!
Combine all ingredients in a food processor and pulse until blended. You may need to stir a little more by hand to make sure that the mayo and mustard are blended in thoroughly.
Serve on bread or crackers.