Nimz1466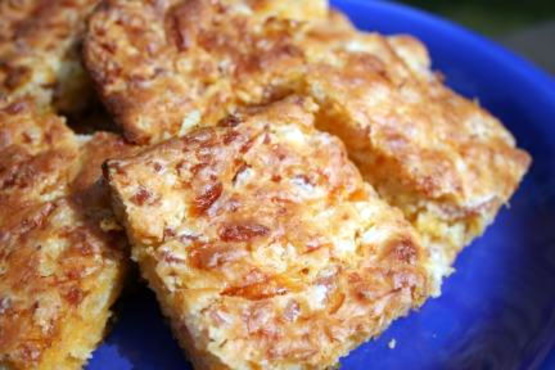 This is a quick and easy to put together bread.

I liked this bread, but I don't really think it is anything like what other reviewers said it was. Mine was a bit dry...I know it's bread so it's not exactly supposed to be wet, but I would have liked a little more moisture. This would make good biscuits too. Thanks for posting Nimz. Made for the week 1 Football Pool, 2008.
Preheat oven to 350 degrees.
Spray a 10x15 inch pan with Pam and set aside.
In a large mixing bowl, combine all ingredients.
Spread into greased pan and bake for 20 to 25 minutes or until done.