Leslie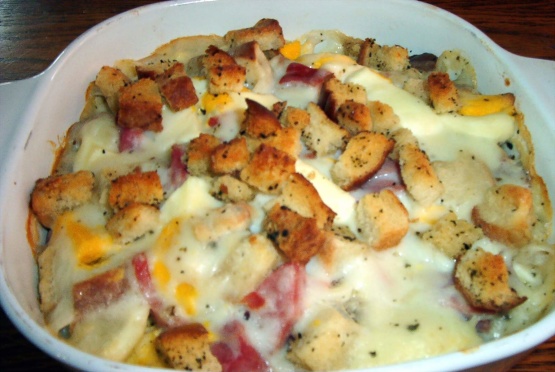 A delicious way to use up that leftover ham.

I made this yesterday and scrambled the eggs as recommended by others. Fantastic! What a tasty, hearty and easy recipe for a cold winter day! Thanks for sharing it with us.
Make a white sauce of butter, flour, milk and salt.
Melt butter; add Italian seasoning and croutons and brown; reserve a few croutons for topping.
In baking dish that has sprayed with cooking spray, alternate layers of ham, eggs, mushrooms and croutons.
Pour white sauce over layers and top with reserved croutons.
Bake at 350 for 30 minutes.