Ham Broccoli Rice and Cheese Casserole
KissKiss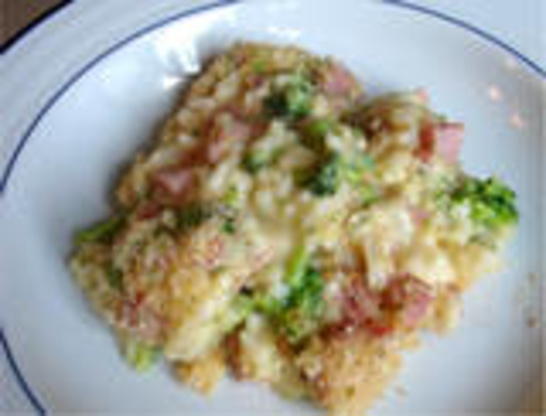 This is really good and can be made ahead and popped into the oven half an hour before eating! You can also change the type of creamed soups used to your liking.

Excellent! Exatly what I was looking for! My husband liked it too. Easier to male than I anticipated.
Preheat oven to 375 degrees.
Cook onions in oil over a medium-low heat until soft.
In a large bowl mix the milk, soup, seasonings and cheddar cheese together until combined. Gently stir in the cooked rice, ham, broccoli, corn and onions.
Dump broccoli mixture into a large casserole dish.
In a small bowl combine the melted margarine with the breadcrumbs and parmesan cheese using a fork until it becomes an even consistency.
Spread breadcrumb mixture over the top of the casserole and bake uncovered for 30 minutes.