lets.eat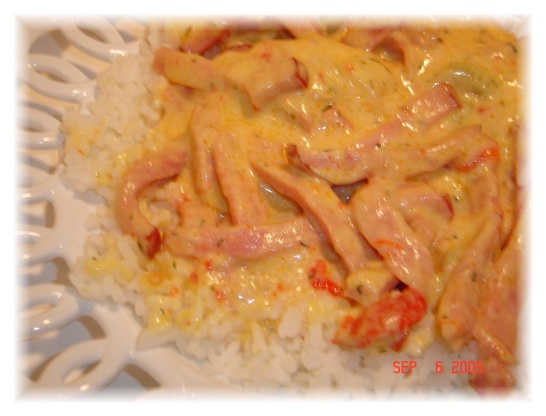 A creamy good dish, unsure where I dug this up from, I've made this many, many times.
While rice is cooking, sautee ham in butter.
Add onions and celery, cook over medium heat intil tender crisp.
Stir in soup, wine, mustard, and dill weed, heat thoroughly.
Add sour cream and pimento, Heat, but do not boil.
Serve over hot rice.