Ham and Potatoes Au Gratin
Prep 15 mins
Cook 40 mins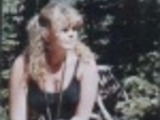 Easy, cheesey and very tasty.
Directions
Combine potatoes, ham and onion in a greased 1 qt casserole dish and set aside.
Melt butter in a med saucepan over med heat.
Stir in flour until smooth.
Gradually add milk, stirring constantly until mixture thickens and bubbles.
Add cheese, salt and pepper.
Stir until cheese melts.
Pour over potatoe mixture and stir gently to mix.
Bake in a 350 degree oven for 35 to 40 minutes or until bubbly.
Most Helpful
Simple, quick and very tasty.
This was quick and easy to make! It's going to be a new comfort food for me. I omitted the salt because I thought that the ham and cheese would provide enough flavor (sodium) for me. Instead of putting the onions in the casserole with the ham and potatoes, I put them in the melted butter for a bit to soften them up a little while and then added the flour and continued as directed. Thank you for the recipe!
All 3 of us loved it. My hubby, the picky eater, said he will even eat the leftovers,