Ham and Potato Soup (For the Slow Cooker)
Parsley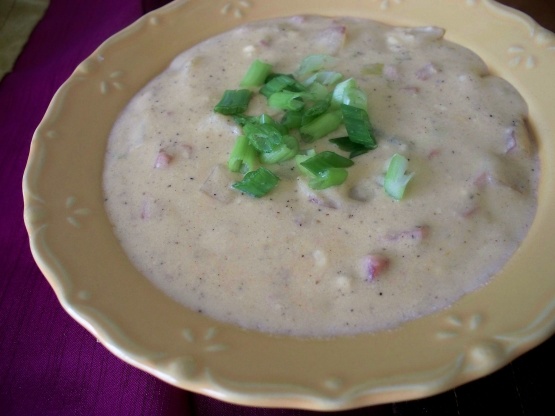 This is so good on a cold day. We usually serve it with fresh crusty bread and butter. One of my favorite comfort foods.
This was very good and perfect for a gray, cold winters day. I made it as directed with a cook time of 6 hours; be sure to use country ham because the saltiness of it flavors the soup. I may try next time to use something lighter than heavy cream, but it was delicious as written, just not light! Thanks Sandy for sharing!!
Combine all ingredients in a large slow cooker. Cover and cook on low-heat setting for 4 to 6 hours or until potatoes are tender. To serve garnish with diced green onions.
NOTE: Country ham is salt cured and not honey cured.