ImPat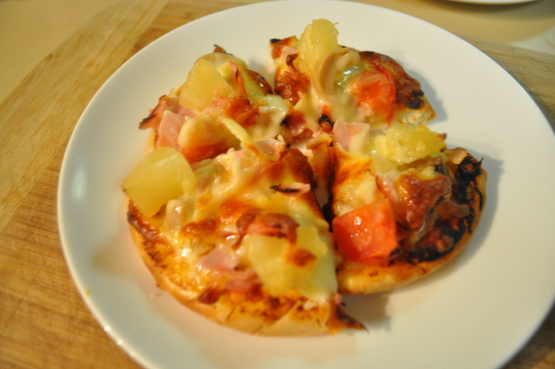 One of my very favorite pizzas. So simple.

This was really a treat. I love ham/pineapple pizza but have never made one. This was so easy and the taste was delicious. My DH added some salt and pepper to his slices but I like mine without. Probably next time I will add some veggies like mushrooms and green onion or pepper. Tbanks Nurse Di.
Brush pizza crust with olive oil, and spread pizza sauce evenly over crust.
Top sauce evenly with ham and pineapple; sprinkle with cheeses.
Bake at 425 degrees for 10 minutes or until cheese melts and crust is lightly browned.