dicentra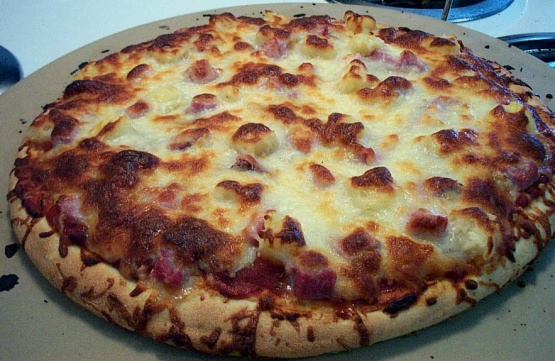 Cooking Light. December 2001. They say to serve this with an arrugula salad. Perfect!
Preheat oven to 450°.
Place pizza crust on a baking sheet. Spread sauce evenly over the pizza crust, leaving a 1/2-inch border.
Top with ham, pineapple, and cheese; sprinkle with red pepper. Bake at 450° for 10 minutes or until the crust is crisp.