Ham and Horseradish Stuffed Eggs
dicentra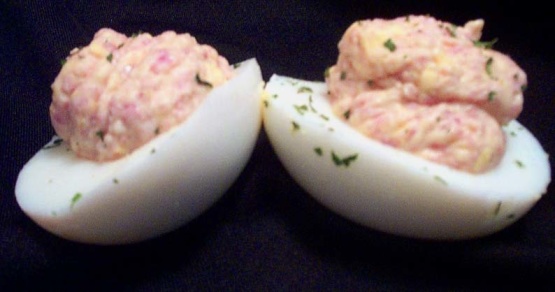 These zesty ham salad-stuffed eggs may be made ahead, covered and chilled.
True "deviled" eggs! I brought these to work for a little party and they went fast! I loved that I had all the ingredients on hand and anything with horseradish is a hit with me, heh heh heh.
Halve eggs crosswise.
Pop out the yellow yolks and then force them through a sieve, into a bowl, or mash with a fork until smooth.
Stir in the remaining ingredients and season, to taste, with salt and cayenne pepper.
Refill the empty egg whites with mounds of the mixture and serve.