Prep 30 mins
Cook 20 mins

Got this from The Girl Who Ate Everything website.
Directions
In a small bowl, mix together mayonnaise and miracle whip. Spread onto both sides of the center of each roll. Place a slice of ham and a slice of Swiss inside of each roll. Close rolls and place them into a large baking dish or heavy cookie sheet. Place very close together.
In a medium bowl, whisk together all of the poppy seed sauce ingredients. Pour evenly over all of the sandwiches. You do not have to use all of the sauce! Just use enough to cover the tops. Let sit 10 minutes or until butter sets slightly. Cover with foil and bake at 350 degrees for 12-15 minutes or until cheese is melted. Uncover and cook for 2 additional minutes or until tops are slightly brown and crispy. Serve warm.
sandwiches can be assembled a day ahead and kept in the fridge ready to bake.
Most Helpful
Yum! These were great and really easy to make. Love the addition of the poppy seeds and onions; really made a huge, delicious difference!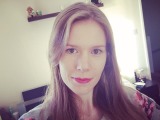 These sliders were incredibly delicious and super easy to put together! I made them for my Dear BF to snack on while watching the Super Bowl game and he loved them! His exact comment was that they were awesome! I omitted the onions because he's not a fan of them and I didn't have any poppy seeds on hand...I will definitely be making these again! Thanks for posting!!