Ham and Cheese Breakfast Puffs
Bonnie G 2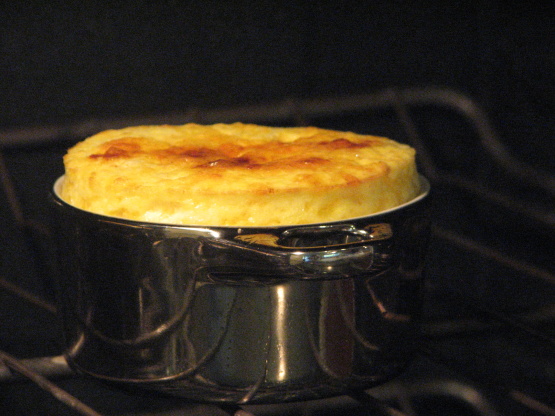 Nice for a Sunday breakfast or brunch. Can be prepared several hours in advance, but baked when ready to serve. They will sink slightly when you remove them from the oven.

Not just for breakfast - I served this for lunch with a side salad & a crusty roll! I followed the recipe verbatim - it was quick, easy & qite tasty. Thanx Annelies!
Preheat oven to 350F.
Grease two ovenproof dishes (one cup capacity) and line with the ham.
Beat together 2 tablespoons cheese, eggs and yogurt.
Mix in the green onions.
Divide evenly into the ham-lined dishes.
Sprinkle with the remaining cheese.
Bake for 25 to 30 minutes.
Run a knife around the rim, turn out, garnish with the parsley and serve immediately.