ImPat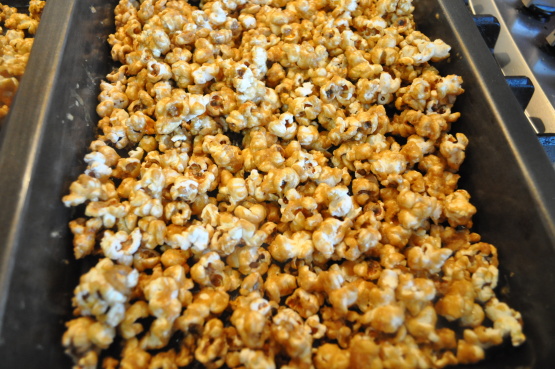 Another Fox family staple. It wouldn't be Halloween without a batch of Joyce's caramel corn.

this is very good . and so easy to make. thank's
Cook brown sugar, butter, corn syrup and salt for 5 minutes.
Add vanilla and soda.
Coat corn with mixture.
Bake at 250 for 1 hour, stirring every 15 minutes.
Watch carefully to avoid burning.