gailanng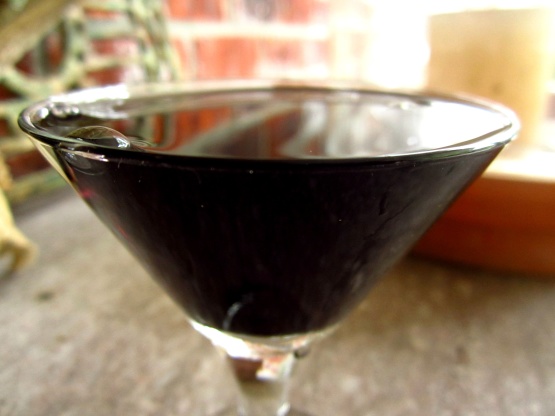 The perfect Halloween drink. They are quite tasty and you may become addicted.

Tastes and looks perfect. Sweet, but I love sweet drinks, problem is you want to drink more and more of it. Guests loved the drink also. I put small spider rings around the base of the glass to give it that extra effect. Loved it.
Use a hurricane glass.
Fill with ice, Malibu Rum, Blue Curacao, Chambord, Grenadine.
Fill the rest with Cranberry.
Top and Shake.