Halibut With Tarragon-Lemon Breadcrumbs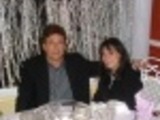 During Lent, we are always looking for easy-to-prepare, economical recipes that offer a change of pace. This recipe definitely fits the bill! You can substitute cod for the halibut. Just toss fresh or stale bread in the food processor and pulse until coarse crumbs are formed.
Directions
Preheat oven to 400 degrees.
Melt butter in a small skillet over medium heat, add garlic, and saute 1 minute. Add breadcrumbs, tarragon, lemon zest, salt and pepper. Stir well.
Place halibut on a parchment-lined baking sheet. Combine mayonnaise and horseradish; spread over each fillet. Top with crumbs, patting lightly to help them adhere. Bake 10-12 minutes, or until fish is tender and crumbs are golden.
Reviews
Most Helpful
Great fish! I used cod and thyme instead of the tarragon but otherwise made as directions. As the cod was very thick and half frozen I needed to cook it quite a bit longer than the recipe indicated. thanks for sharing!
This is a really easy and delicious way to prepare fish fillets. I used a blue fish fillet that a neighbor gave to me and just increased the ingredients (since it is so big!) and cooked it a little longer. Came out beautifully! Thanks for posting. Made for 2013 Football Tag.
This is an absolutely beautiful and delicious fish dish! I didn't use halibut because I had fresh amberjack, but otherwise followed the recipe. This was devoured so quickly there wasn't time to get a photo. I'll definitely make this again, and will try to get one then. Thanks for sharing! Made for your Football Tag win during week 5! Congrats!