Bergy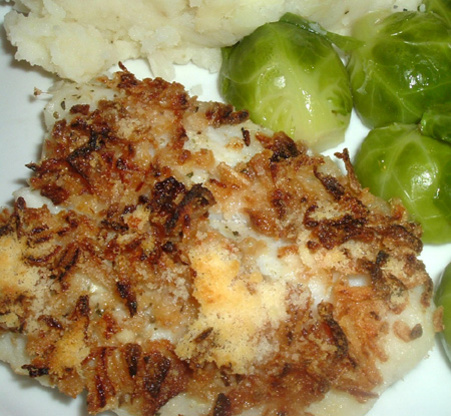 Excellent recipe. Try adding a high quality aoli to the finished dish as a sauce.

This truly deserves the highest rating possible! Such an easy recipe to prepare and the flavor was out of this world. We eat a lot of fish, and my DH declared this is the best halibut he has ever had. I followed the recipe exactly using fresh parm cheese and served with asparagus and parmesan noodles. Thank you Bob for sharing this recipe
Preheat oven to 450°F.
Combine the oil, lemon juice, marjoram, garlic salt, dry mustard, and pepper.
Pour over halibut; marinate 20 minutes, turning once.
Transfer fish to buttered baking dish.
Sprinkle with cheese and onions.
Bake 15 minutes or until done.