Dorel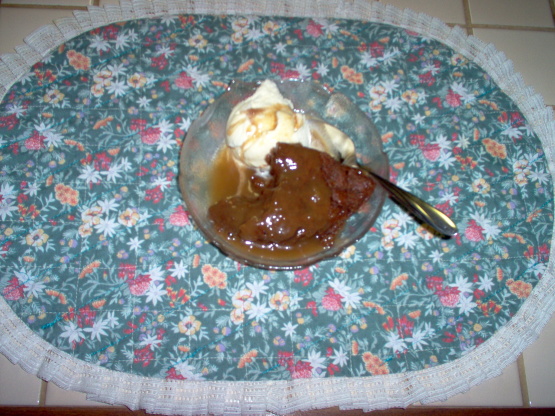 A Quick and easy, and very tasty pudding, that can be whipped up in a hurry.
Mix the first 8 ingredients well and put in a greased baking dish.
Mix the last 3 ingredients and pour over batter.
Bake 25-30 minutes at 350°F in a 2 1/2 quart casserole dish that has been sprayed with vegetable oil spray.
Serve hot with ice cream.