Haleighs Favorite Fresh Fruit Salad
Kiwiwife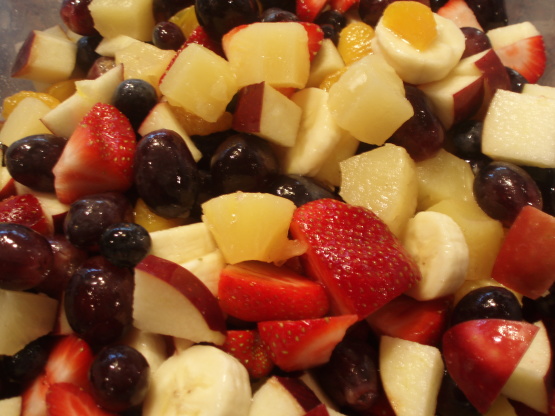 This is such a yummy combo to keep in the fridge! My daughter loves it! Not easy posting amounts won't let me just say it!

The best fruit salad I have found here - not unhealthy and doesn't need extra sugar. Thank you so much because it will get used often.
Combine all ingredients, chill & enjoy.