Peter J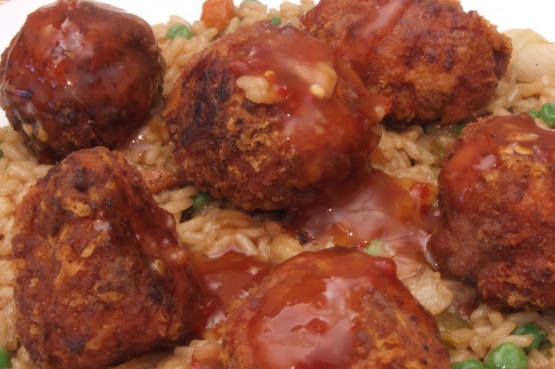 From Caribbean choice, these little gems are so easy to make & the taste is not too overpowering so it's a great recipe for kids too, my toddler gobbled these up! I found when I made them that the flour made it hard for the cheese to stick so I did half with flour & the rest without. I baked these in the oven to cut down on fat and I think if baking then the flour step is not needed

My mom makes these....mmmm mmm good!
Soak bread in milk 5 minutes, then mash and mix with ground beef, minced ham, salt, pepper, garlic, and tomato paste.
Roll into walnut-sized balls, coat with flour and then with cheese.
Fry in heated fat until golden brown.
Drain on absorbent paper. Serve hot with tomato sauce as a dip.