Prep 10 mins
Cook 20 mins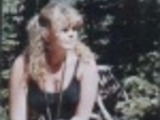 The longer this sauce is stored in the refrigerator, the more pungent the sauce becomes. Try your own variations.
Directions
Put all of the ingredients in a blender on high, blend until smooth.
Add the sauce to a sauce pan and bring to a boil.
Reduce the heat and simmer for approximately 15 minutes.
Season to taste with salt and pepper.
Place in a clean jar and refrigerate.
Reviews
Most Helpful
when I read the reviews the first one said too much jalapenos. the second one said the cut the sugar in half. I don't see any in the recipe. so I used 3 large jalapenos and 7 habanero It came out good but kind had too much vinegar taste but that is still warm next time I will use half water and half vinegar but none the less a very good and hot sauce
This sauce was not as appetizing as I would have liked. Its fairly spicy but the jalapeños overpower the flavor and you do not get to enjoy the full flavor of the other ingredients.
wow! this is hot hot sauce :) very easy to make and very tasty when i tryed it on some homemade chili.. makes your home stink really funky tho be sure to have your windows open when making :D thanks alot for this recipe never need to use storebought again...