Habanero Grilled Chicken on a Bed of Pasta
loof751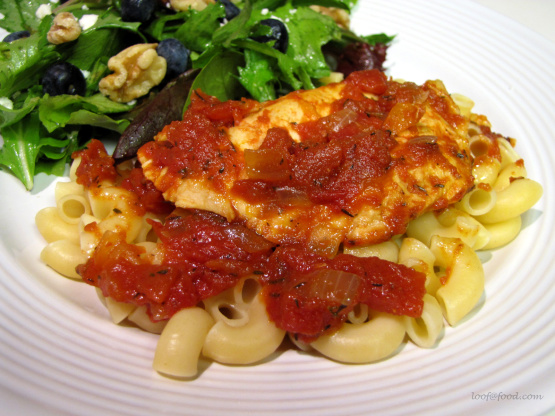 A really tasty and spicy low-fat option. Forget about boring diet chicken dinners. The sauce makes all the difference.

Heat 1 tsp of oil. Rub chicken with lime juice, salt and pepper and cook until skin is brown. Remove chicken from pan.
Add remaining oil to the same pan and cook onions, garlic, thyme and chile for 2 minutes.
Add tomatoes and simmer for 2 minutes.
Add chicken breasts and simmer until chicken is throughly cooked. If sauce gets too thick, add a little water.
Adjust salt to taste. Serve whole chicken breast with sauce on a bed of cooked pasta.