Guy's Veggie Soup (Not Vegetarian)
Guy, my husband, is from Oklahoma. I am a native Californian who never tasted Okra until we married. I introduced him to the finer points of Serrano chilies and, in return, he created this delicious soup recipe that combines both Okra and Serranos.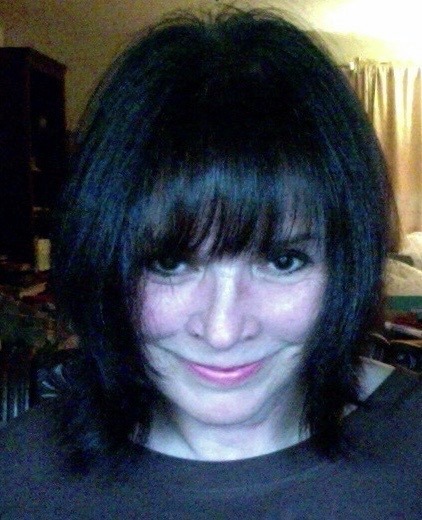 This made for a really tasty and delicious soup! I've never been much of an okra fan, but it works perfectly in this recipe. I used 32 oz. of low-sodium chicken broth and 1 can of diced tomatoes (the ingredient list said 1, but the directions mention 2), which seemed to be the right amount. The serrano was a really nice touch. I had to use frozen corn, as fresh is not in season here, but it was fine. I also could not find Schillings California-style garlic powder, but what I had was also fine. Thanks for sharing this delicious, hearty soup, perfect on a chilly March afternoon. Made for Spring PAC 2013.
In large soup pot or dutch oven, sauté the onion, celery and bacon in olive oil until veggies are tender.
Add 1 can chicken broth, okra, corn, seranno slices (important: use 4- 8 slices, depending on your taste for hot things), chili powder, black pepper and garlic powder to taste.
Bring to a boil, lower heat to a simmer and simmer covered until okra is tender, about 20- 25 minutes.
Add 1 can chicken broth and 2 cans tomatoes.
Continue simmering on low for an additional 20 minutes.
Add fresh mushrooms.
Taste to adjust seasonings and add additional chicken broth to soup to fit your personal taste for consistency.
Here is where you might add salt if needed.
Simmer 10 minutes more.
Serve and enjoy!
Especially good with a warm loaf of fresh sourdough and butter.