loof751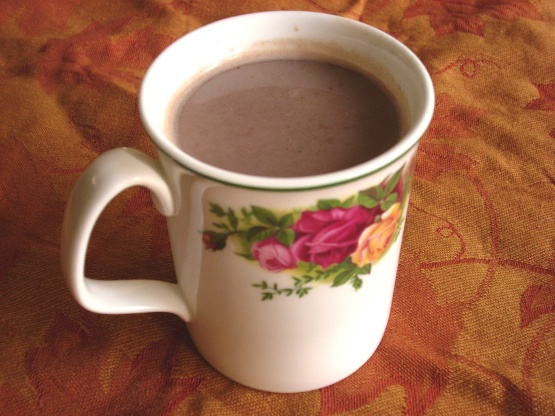 This is a great hot drink on cold winter nights. It tastes as creamy and rich as any other cocoa with heavy cream and melted chocolate, without all the fat and calories!
Combine cocoa powder, sugar, salt, and hot water in a medium saucepan.
Stirring frequently, cook over medium heat until mixture boils.
Stir in the half and half and heat through, but do not boil.
Remove from heat and add vanilla and almond extracts. Blend well.