Guilt Free Pineapple Liquada
jenne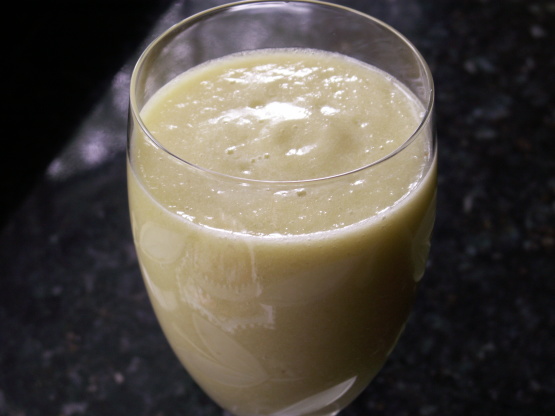 Entered for safe-keeping. From Sam Miles's "Guilt Free Gourmet".

Yum! I didn't have any honeydew but I did have cantaloupe so I used that. I used (almost) half of the cantaloupe, 1 can of pineapple chunks - with the juice, 1 banana, about 1 inch of ginger root grated, and a splash of coconut milk (the beverage, not the canned). I ended up using about 8 ice cubes and it made it just cold but not slushy, which was fine. It filled my blendtec to the max. It was enjoyed by all 5 of us.
Put all ingredients in blender. Add skim milk if thinner consistency is desired. Blenderize until smooth.