Prep 10 mins
Cook 15 mins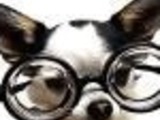 When you absolutely must have dessert, but you're counting calories and fat grams, here's a way to meet your goal and have a sweet too.
Directions
Preheat oven to 375°F.
Place raisins, lemon juice, bourbon, and a tablespoon of water in a small saucepan and bring to sa simmer, uncovered.
Allow to simmer till raisins are soft and plump.
Arrange sliced fruit in a gratin dish or other samll ovenproof baking dish.
Scatter rasins over fruit and pour remaining liquid over the fruit as well.
Mix the bread crumbs, the spices and the lemon rind together and scatter over the fruit.
If you absolutely must, you may add some artificial sweetner like equal or splenda to the breadcrumb mixture.
Bake till fruit is bubbly (about 12 - 15 minutes.
Most Helpful
This is an outstanding, and simple recipe that can be used all year long using seasonal fruits with complementary spirits. Delicious! I made it in late Spring with apricots, grapes and violet liqueur.
This is a nice little cobbler dish. I did use dried cherries soaked in some kirsh instead of the raisins. Served with french vanilla icecream.

Easy and delicious! I skipped the bourbon but did add the Splenda. We enjoyed this low fat, guilt free dessert so much, thanks for posting Kate!