Prep 10 mins
Cook 25 mins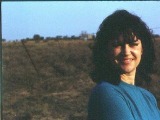 Guavas can be a difficult fruit to use, yet they are extremely nutritious and has the highest Vit. C content of any fruit. The Vit. C is also not as readily destroyed by heat as with other fruits. Here is a light guava dessert for summer or fall.
10 ripe guavas
5 tablespoons sugar
1 tablespoon gelatin powder (or equivalent in sheets)
1⁄4 cup hot water
1 cup prepared custard (shop-bought is fine)
1⁄2 cup fresh cream
Directions
Peel guavas thinly, cut into chunks, and boil in very little water until very soft.
Mash them or liquidise. If you'd like a smoother puree, press through a sieve.
Add the sugar, stir, and simmer gently again until thick. Remove from heat.
Dissolve the gelatine in the 1/4 cup hot water and add to the guava puree.
Whisk in custard, and then the cream.
Pour into individual bowls, or in a dessert bowl, cool, and then leave in fridge until needed.
Garnish with a blob of cream or any berries if you like.
Most Helpful
I've been eyeing this recipe for quite some time, but I was never able to find any fresh guavas to use. I finally gave in and made this with some canned whole guavas in syrup that I had in the pantry. I skipped the initial boiling step and went straight to pureeing and straining. Because the guavas were already in a sweet syrup, I omitted the sugar and sweetened the puree with a few spoonfulls of the syrup instead. After cooking it down a bit, I mixed in some packaged cook and serve custard that I had prepared earlier in the day and the cream. I wasn't sure if the cream was supposed to be whipped or not, so I just added the liquid cream. This made enough to fill 12 graham cracker tartlet shells. I chilled them overnight, then topped them with sweetened whipped cream to serve. The filling came out more like a fruit pudding than a fluffy dessert, but it made lovely little tartlets nonetheless. Now if only I could find some pretty pink canned guavas instead of the plain-looking yellow ones, lol. Very glad I finally tried this, thanks for posting! Made for the All You Can Cook Buffet tag event