Guava Cream Cheese Filling
Pikake21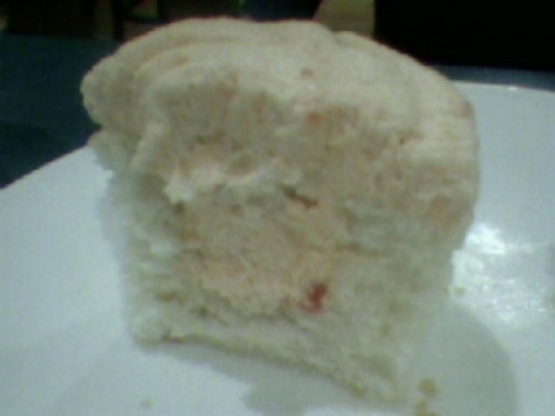 Match this up with a cupcake recipe like #213909--Almond Cupcakes. The cake taste is not overpowering, and this is just absolute creamy delight to hide inside and spread on top! Use this to top cupcakes, and top with toasted coconut or lime zest. Thank you to the Sew Darn Cute blog.
Put approximately 1/2 cup or so of guava paste in a mixing bowl, beat until the color lightens and the texture fluffs/creams up a bit (as opposed to the dense jelly-paste it starts as).
Add in 3-4 ozs. softened cream cheese and a squeeze of lime and beat until smooth.
Dump this mixture in a separate bowl then whip approx 1.5 cups heavy cream in a bowl until light and fluffy.
Fold in the guava-cream cheese mixture, fill a pastry bag and use to decorate cupcakes as desired.