PaulaG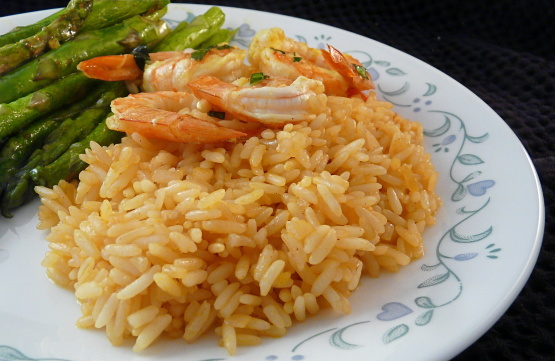 This was sent to me by a resident of Guam via an online gaming community. It is intended to be made in a rice cooker. Refer to your manufacturer's directions for the correct amount of liquid to use with this quantity of rice.
Place the achiote seeds in 2 cups of water to soak, and lightly grind along the edge until the water is a deep red. The darker the water the darker shade of red the rice will be. **The water will stain most material so I recommend a clear glass and a stainless steel spoon.**.
After you have the desired color, filter the water through a cloth or fine sieve that will separate the colored water from any seeds and foreign material. Set the colored water aside.
Wash rice and drain. Place in a rice cooker with the achiote water from above (add extra water depending on the directions for your rice cooker), salt, onions, oil, and bacon, if using. Close the rice pot and push the start button.