Sageca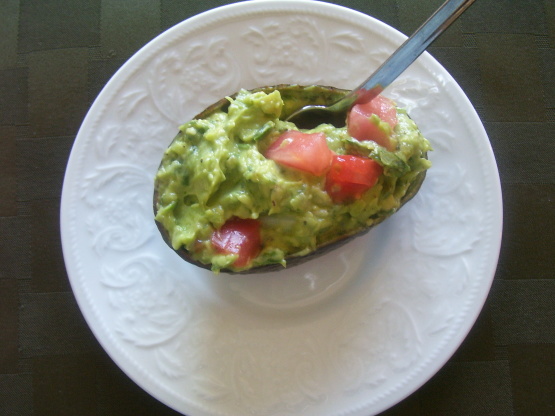 The best guacamole you will ever eat. Caution...addictive.

This is a good guacamole but I cut down on cilantro and onion and didn't use the jalapeno. I used juice from 1/2 a lime. Made for ZWT4 for Cookin Cats.
Dice onion, tomato, cilantro, and jalapeno. If you don't like spice, then remove seeds. Place in medium bowl.
Remove pits from avacados. Spoon the meat of the avacados from the skin. Smash with fork; I use a large meat fork. Add to bowl of vegetables.
Add juice and salt. Stir well.
Cover with saran wrap (it should be touching the guacamole to prevent air). Let set for one hour.
Serve with chips or on tacos, etc.