V.A.718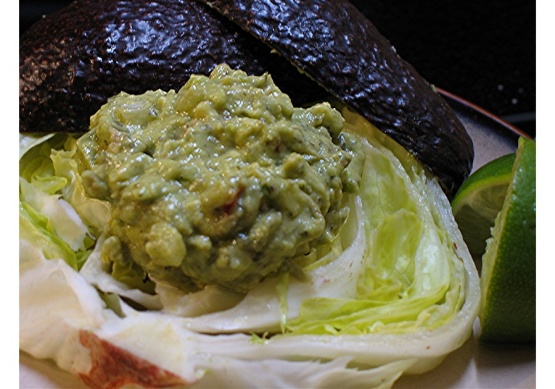 This is another one from Publix Apron recipes, and is the BEST guacamole salad I have EVER had!!!!!
Chop cilantro coarsely, place in medium bowl.
Cut jalapeño pepper in half (remove and discard seeds); chop finely and add to bowl.
Chop onion; add to bowl.
Chop tomato; add to bowl. ( I don't like tomatoes so I leave this out, and it is still fabulous without it!).
Stir in onions, salt, pepper, and cumin.
Cut avocados into quarters; then cut into bite-size pieces. (Score the inside of the avocados in a crisscross pattern through the flesh, just down to the skin. Flatten skin slightly and slide knife across the bottom, next to the skin, to remove the cubes.) Stir into mixture until blended.
Squeeze juice of one-half lime (about 2 teaspoons) into salad; mix gently until blended.
Serve over shredded lettuce.