Rita1652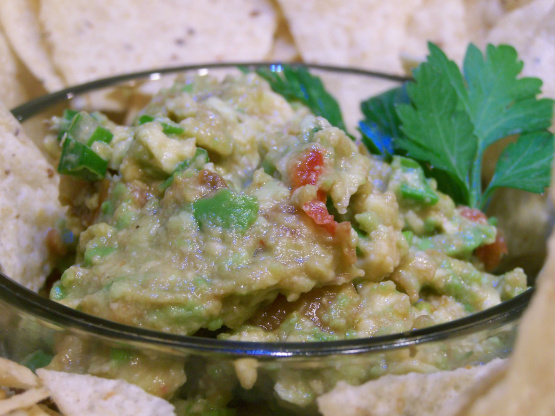 Great for one or two over burritos, enchiladas or quesadillas or just as a dip. If the avocado is not quite ripe,place in a paper bag for a few days.

Quick and tasty - maybe some garlic next time.
Mix all ingredients together, Do not puree in a blender or food processor, mixture should be slightly lumpy.
Serve with tortilla chips or over taco, burritos, enchiladas and quesadillas.