Sara 76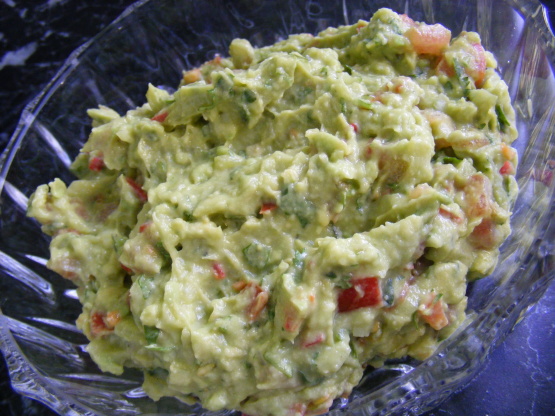 Got this recipe from Goya.

This is THE best guacamole I've ever made! i made it Christmas Eve for us to nibble on while preparing for the big day! Everyone just loved it! I couldn't get jalepenos so I used a red chilli, leaving the seeds in. The fresh cilantro is what really makes this recipe great, in my opinon!
Cut avocados in half, remove the pits and scoop out the flesh into a bowl. Mash avocados with a fork.
Add the onion, chile, tomato and cilantro and mix thoroughly. Stir in the lime juice and mix well.