GaylaJ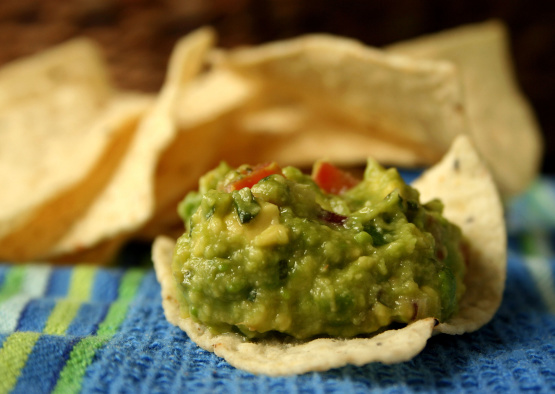 The secret to great guacamole is fresh avocados and only using ingredients that blend with their subtle flavor. The fresh lime juice keeps the avocado pulp from turning brown.
In a small bowl, combine the tomato, onion, cilantro, jalapeno, garlic powder, salt and lime juice; set aside.
Carefully cut avocados in half lengthways; remove pit with a spoon. Scoop out the avocado pulp and mash coarsely with a fork. Toss mashed avocado with tomato mixture. Taste and adjust seasoning. Serve immediately with baked tortilla chips or use as a garnish with your favorite Mexican recipes.