Ground Turkey Stuffed Sweet Bell Peppers
gerry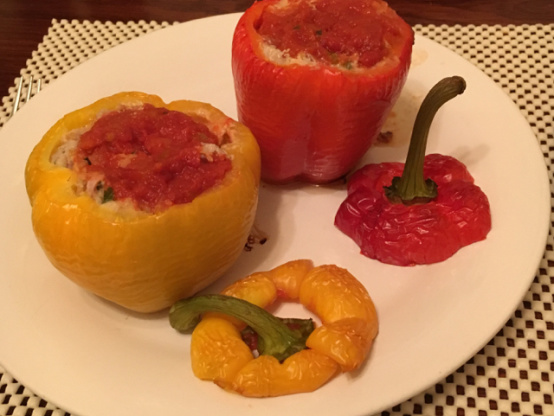 This easy stuffed pepper dish can be made up to 2 days in advance and cooked when you need it. It can even be frozen, but needs to be defrosted for a few days in the refrigerator before cooking.
Combine first 8 ingredients in a medium sized stainless bowl and mix well.
Cut peppers in half lengthwise and remove seeds.
Lay peppers in a lightly oiled 13x9 baking dish and fill with an equal amount of the turkey stuffing.
Top each pepper half with a pinch of oregano and the tomato sauce.
Bake in a preheated 375° oven for 1 hour. (to 160° internally) Serve with salad and crusty french bread.