Ground Beef Stroganoff in 30 Minutes
Prep 15 mins
Cook 10 mins
A quick hot meal ready in a jiffy! Great over extra wide egg noodles!
Directions
Brown ground beef with onion and drain well.
Return browned beef to pan and add all other ingredients.
Heat throroughly and serve over hot egg noodles.
Most Helpful
I made this and added 1 cup of sliced fresh mushrooms, 1/2 cup of bacon (when frying off the beef) and real garlic. So easy and delicious. Served over baked potatoes with extra sour cream. Even the kids ate it, I am a happy mummy!

This is absolutely delicious and easy. I used about 1 and a half pound of stew meat instead of ground beef. I flavored the meat with salt and pepper and the garlic powder and cooked in just enough water to cover the meat. I simmered on low/med about 1 hour and a half. I added the meat to the wonderful creamy mixture and it was "to die for". Meat is fall apart in your mouth tender. The sauce has a rich, creamy wonderful flavor. Thanks so much for sharing this recipe! It is a keeper and I will be making this often. Huge hit with my husband too!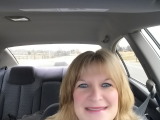 Perfect for a quick fix! The only thing I did differently was add some seasoning salt and garlic powder to the meat as it was cooking. Then I sprinkled a dash of Adobo All Purpose Seasoning to the mix afterward. Awesome taste! Oh and I omitted the onion (because I don't like them.)