Redsie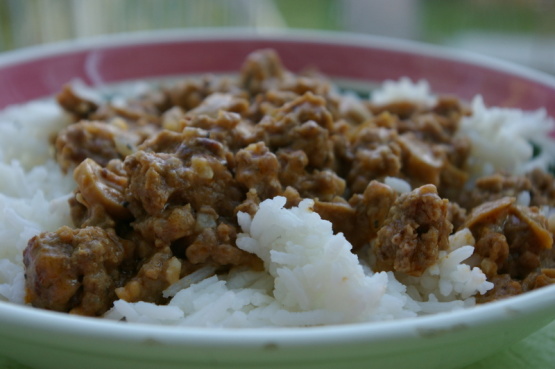 This recipe is wonderfully easy! You can make it the night before, store in the refrigerator, and cook it all the next day while you are at work, coming home to a hot meal!

Great meal to fix when you can't be there to tend the pot. Instead of cooking in crockpot, I put in covered casserole dish and baked at 350° for about an hour (while I was running kiddies to soccer practice). Came home, cooked the noodles and we ate!
Brown ground beef in large skillet; add onions, garlic and mushrooms.
Saute until onion is golden brown.
Put in Crock Pot with all remaining ingredients except sour cream and flour.
Stir thoroughly.
Cover and cook on low 6-8 hours (or on High 3 hours).
Stir in sour cream and flour 1 hour before serving.
Serve over hot buttered noodles or rice.