Prep 10 mins
Cook 12 mins
This is a great summer meal and quick and easy to put together and tastes wonderful. Refreshing served with the cucumber sauce and is even low in fat. I think this came from Quick Cooking. It's a favorite in our house.
Directions
In a bowl, combine first 5 ingredients.
Cover and refrigerate.
In separate bowl, combine ground beef and seasonings.
Mix well.
Shape into 4 patties.
Grill, covered, (you can also use a toaster oven or broil these) over medium to high heat for 10 to 12 minutes or until meat is no longer pink, turning once.
Cut patties into thin slices.
Stuff into pitas.
Add lettuce, tomato, and onion.
Serve with yogurt sauce.
Most Helpful
Wow, this is a terrific recipe for Gyros. I wanted to use ground beef as ground lamb is so expensive and hard to find around here. You couldn't tell the difference in the taste! I think the oregano and garlic were the key. I almost added real onion instead of onion powder and am glad I didn't. Real onion would have made the meat too loose to cut into slices. Instead of making burger patties, I made it into one long low loaf and baked it in the oven at 350 for about 35 minutes. Came out perfect. It was nice and dense and as a result was very easy to slice for the sandwiches. The cucumber sauce was delish. I also used Recipe #79388 for the pita bread as it's such a delicious bread for gyros. My 11 year old dd was in heaven eating this. Thank you for posting. It will be a repeat in our home.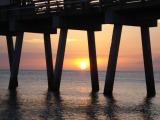 These were really good. Even DH who loves traditional Greek food said they were good. I followed the list of ingredients but I also used the preparation method according to recipe #285900 by kneading and smashing the meat because I wanted the right texture. I formed the meat in two small blocks and grilled them. Once they were grilled the logs were sliced thin and put in Pita breads that were topped with thinly sliced red onion, garden fresh tomatoes and recipe #59336 by Evelyn/Athens. Not being a lamb lover, I finally have a Gyro I can enjoy. Thanks for posting!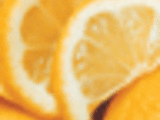 This was a delicious recipe, the only reason why I gave it four stars is because I had to make some modifications as suggested by other reviewers. For the meat, the smell wasn't quite there (pre-cooked) so I added some cumin, italian seasoning, oregano, onion salt, black pepper, and garlic powder. Then as suggested by another reviewer I kneaded the meat for about 10 minutes and pounded it on the counter for 10 minutes (I believed this gave it the gyro rotisserie look, as my first batch I omitted this step and it resembled a cooked meatloaf texture) forming afterwards into a rectangle loaf.
Now for the Tzatziki sauce: I used 8oz of plain greek yogurt, minced cucumber/garlic (used about 3 cloves), salt/pepper, and a pinch of dill (might use a little lemon juice next time).
Aside from that we topped them off with baby spring salad mix, tomatoes, feta cheese on grilled Naan bread (which I brushed with homemade bread oil).