RedJim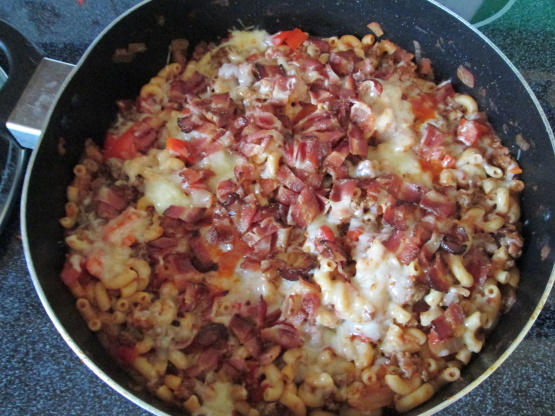 Really you may use as much bacon as desired, the more the better, the chili flakes are only optional you may reduce to desired heat level or omit completely, a seeded and finely chopped jalapeno pepper works well also for this --- the ground beef/tomato sauce mixture is thick, if you prefer a thinner sauce add a little more tomato sauce to thin --- you may use any favorite pasta, I find that penne is the favorite for my family --- this is *very* good and even better warmed up the next day, but you probably will finish it off before then lol! :)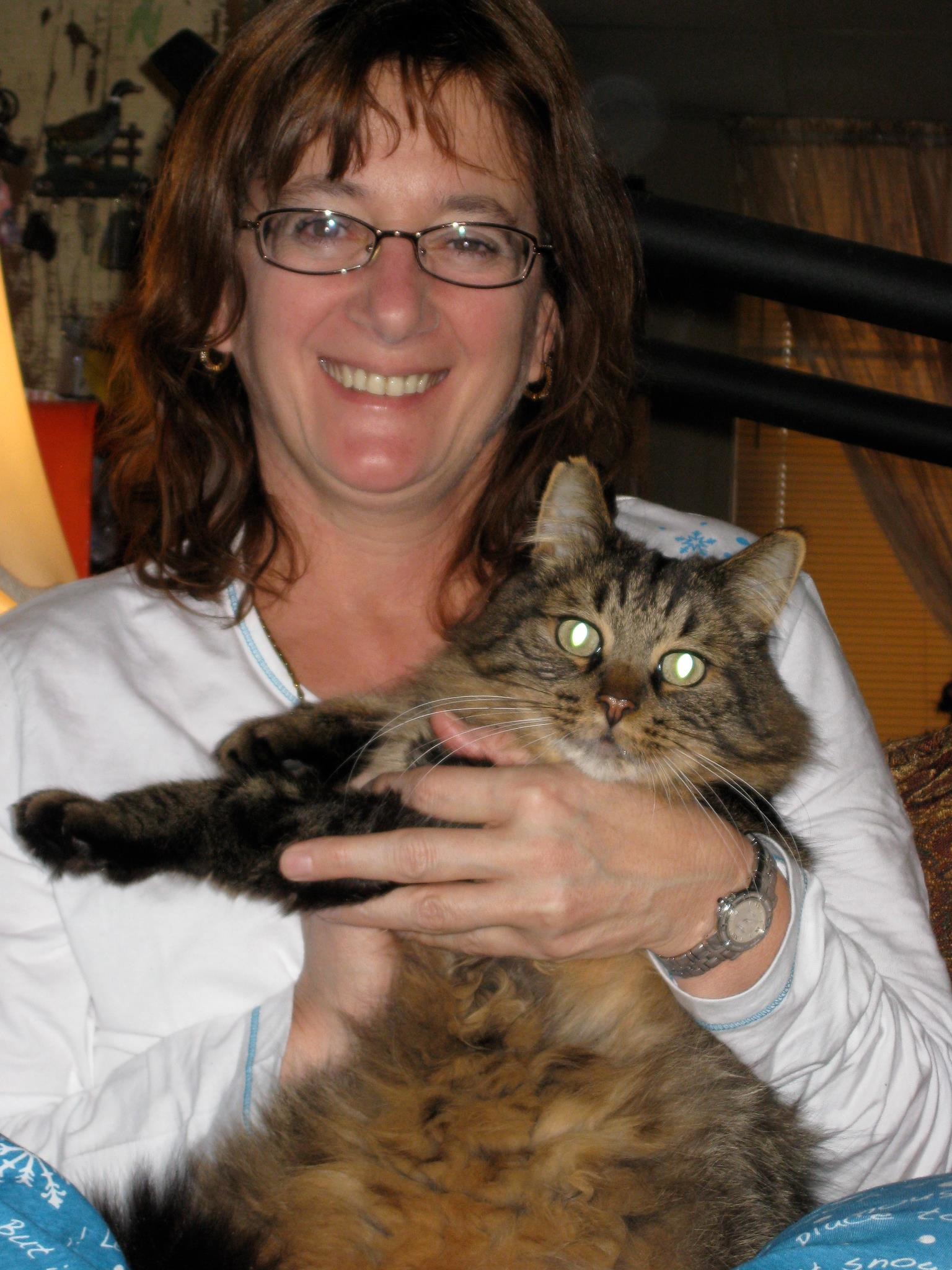 Kittencal there needs to be 10 stars for your recipes. This was just fantastic tasting. I could eat pasta for the rest of my days and I would be so happy. I had used pork and beef mixture and a red pepper not green pepper and fresh mushrooms. The bacon gave such a nice smokey flavor to the sauce. I would of cooked the sauce a little longer but my DD was just starving ...so it only simmered about 45 minutes. I think I slipped in a few extra chili pepper flakes by mistake because it had a nice zip to it. Not too spicy but just right. Kittencal I do love your recipes, thank you so much for this one. We both loved it.
In a large skillet, cook the bacon pieces until crisp; remove and drain fat (I save the fat to use in recipes).
Add in the ground beef, onion and bell pepper; cook over medium-high heat until no longer pink; drain the grease.
To the skillet with the ground beef add in the garlic, chili flakes, seasoned salt, black pepper and return the bacon to the skillet; cook stirring with a wooden spoon until the beef is slightly browned (about 8 minutes).
Add in the two cans of undiluted tomato soup, tomato sauce, 1 tablespoon brown sugar, water and sliced mushrooms; stir and simmer uncovered over low heat for about 50 minutes (the longer you simmer the thicker and richer it will be, you can simmer up to 1-1/2 hours if desired).
If the mixture is too thick then add in more water and simmer for more time.
At this point you may season with more salt and pepper to taste if desired.
Meanwhile cook the pasta in boiling water until al dente; drain.
When the sauce has finished cooking mix in the cooked pasta, then sprinkle the top with grated cheese and place under the broiler to melt, or if your mixture is very hot the cheese will melt by itself.
Spoon out of the skillet onto plates.