Ground Beef Chinese Style
Prep 20 mins
Cook 45 mins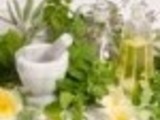 Easy and fast recipe to prepare. Serve with a salad and you have a complete meal. Use vegetables your family enjoys. This dish has Umami rich flavour.
Directions
In skillet, brown meat; add onions,garlic and celery.
Cook until vegetables have softened.
Add mushrooms and green pepper.
Let simmer another 5 minutes.
Add beef broth, soya sauce and macaroni.
Cover and cook until macaroni is tender.
Reviews
Most Helpful
After reading the reviews I decided to use 1 cup of instant brown rice instead of noodles. We really enjoyed this and will make it again. Very easy and fast.
I had to skip using celery, i thought we had some but didn't. Used a smaller elbow noodle, tasted fine. probably used more beef then told.. added green onions. the things i didn't have or added extra i believe didn't change the dish too much. So i believe it's safe to say that this dish is a win! Everyone liked it & i'll definitely be making again.
My Husband and I loved this recipe. I left out the celery and mushrooms because we don't like those ingredients. We served it with eggrolls. It was delicious. Thank you for the recipe.