Ground Beef and Sauce --- 3 Ingredients
Parsley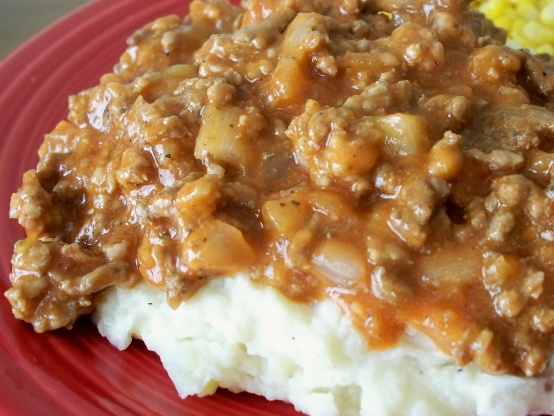 This is one of my favorite quick meals. I call it a comfort food. It is for one of those days when you get home late and still have to put something on the table that tastes yummy. I think it is best served with creamy mashed potatoes and a simple vegetable like peas or corn. Of course, it never hurts to add a salad to any meal! Try it, I think you will like it.

My dad used to make this for us kids except he used vegetable soup and served with mashed potatoes.
Brown the ground beef. (I don't use any oil).
Chop onion and add to the ground beef. Cook until the onion becomes nearly clear.
Add salt and pepper (and minced garlic if you desire) while the onion is cooking.
Pour in the can of soup and 1/2 can of water. Simmer for about 15 minutes.
Enjoy!