loof751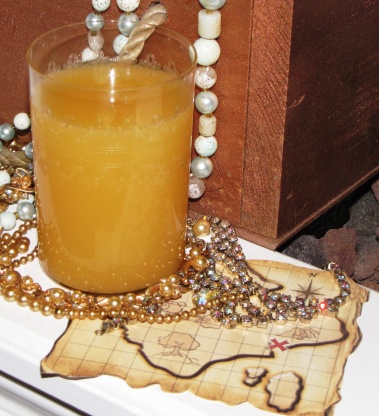 Not only does this alcoholic beverage appear a great deal in the Monkey Island games and in Treasure Island by Robert Louis Stevenson, but it's considered the #1 drink of swashbuckling pirates everywhere.

All we need to go with this is a file buried in Aunt Tillie's carrot cake! And the piranha poodles were just sleeping, I swear! ;)
Put all the ingredients in a punch bowl then add the water. Simple!