Gatorbek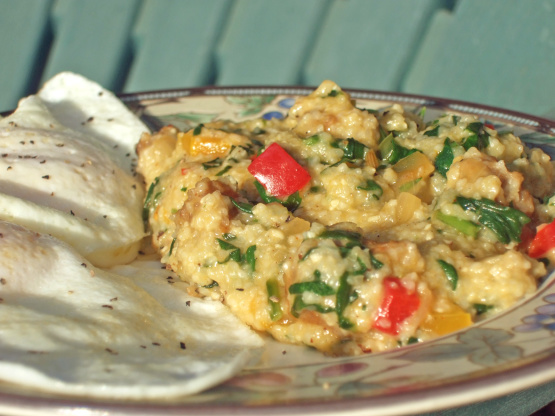 A real Southern treat. Proof that grits are good at any time of day.

This was okay for us... The flavor was good, and I love the addition of chicken stock to add some depth as well. I love sausage cheese grits, as well as shrimp and grits, so I was intrigued by the addition of the veggies. DH and I are both grits "purists", though, so for us, this was just too much stuff in them. After trying them, we added some grated colby jack cheese, and that helped, but the spinach was a bit much.
Brown sausage in large skillet.
Add bell pepper, onion and salt to taste. Sautee 3-4 minutes or until peppers are crisp tender.
Add spinach and cook until wilted.
Remove from heat.
Combine milk and broth in saucpan and bring to a boil.
Slowly add grits, stirring constantly.
Cover, reduce heat and simmer 5 minutes or until grits are thickened and tender, stirring frequently.
Stir in butter, black and red pepper and nutmeg.
Remove from heat and add to sausage mixture, combining well.
Taste and season with more salt if desired.
Serve immediately.