Lotte26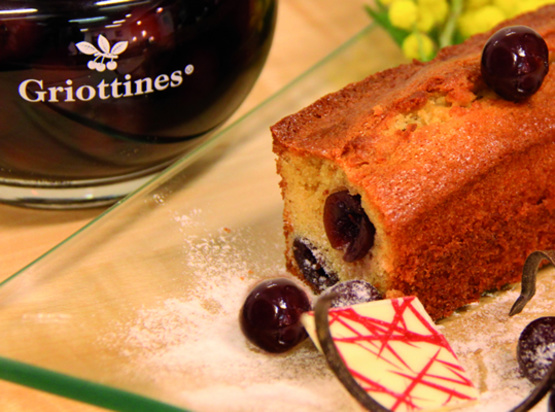 A soft sponge cake laced with Griottine liqueur and made using Griottines, a type of Morello cherry steeped in liqueur.
Sieve flour and baking powder. Add sugar and salt.
Add egg and mix in food processor.
Add melted butter then add Griottines. Mix.
Pour into a baking tray or mould.
Bake at 145C for 40 minutes.
Soak cake as soon as it comes out of the oven with Griottine juice.