Grilled Zucchini Mint Gremalata
awalde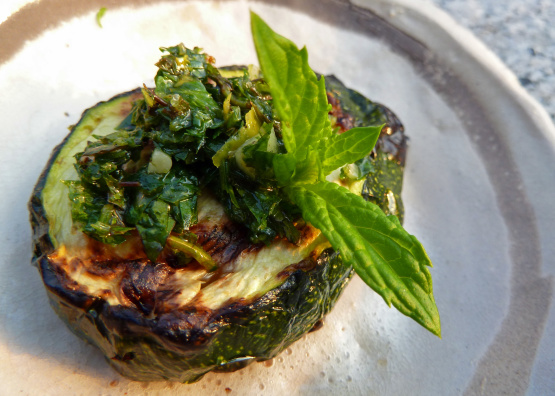 4th zucchini submitted, this one with fresh mint.

Top Review by awalde
Beatiful and light finger food! The taste of the gremolata is delicious especially with the addition of mint. I suggest to add 1/4 teaspoon or even less salt and perhaps some drops lemon juice to enhance the herbs aroma of the gremolata. Great with zucchini instead of bread/toast.
Thanks a lot for posting this!javascript:postComment();
Preheat grill pan over medium-high heat.
Combine all ingredients except zucchini in a bowl.
Arrange zucchini in a single layer in a pan.
Grill for 4 minutes, turning after 2 minutes.
Top evenly with ingredients in the bowl.