Boomette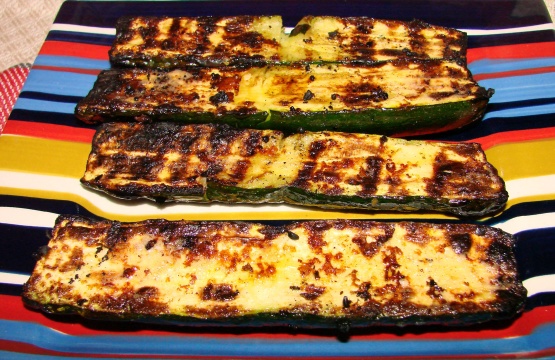 Got this from my Grandmother and I love it because it reminds me of her.

Delicious!!!! Easy to make and my family loved it!!
Cut zucchini in half - lengthwise.
Mix butter, salt, pepper and parmesan cheese together and spread on each half.
Put butter side up on grill pan on medium heat for 5 minutes.
Turn and grill other side for 5 minutes.