Ms B.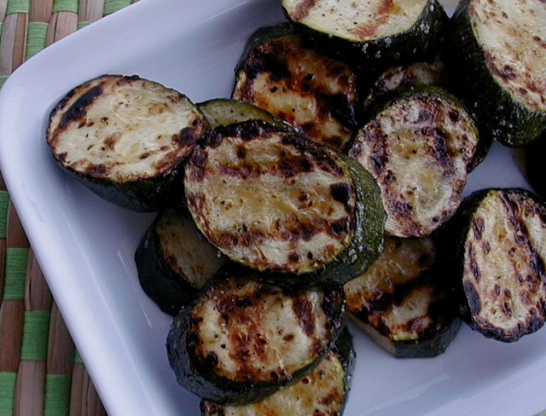 My grandpa makes this all summer long.

Made this for my dh last weekend... he really loves zucchini, but I don't make it very often. Thanks for sharing!
Wash the and remove the ends. Leave skin on and slice lengthwise.
Put olive oil in a bowl and add salt and pepper.
Dip zucchini slices into oil mix then grill until crisp tender, about 5-10 minutes turning half way through.