teresas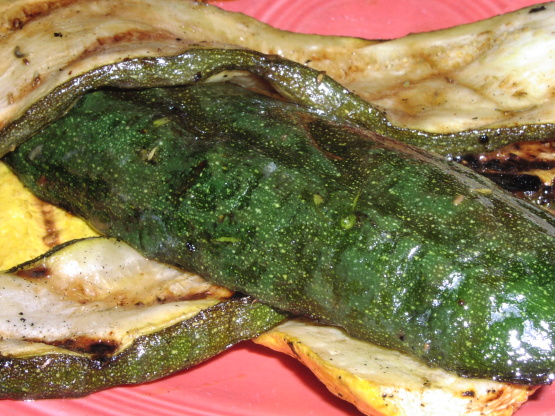 This is our standard vegetable marinade. I actually don't usually marinade-I will just use the ingredients (no measurements) and splash or dash on veggies on a platter.
Cut assorted vegetable and prepare for the grill.
If marinading, place vegetables in a covered container or plastic bag for at least an hour.
Grill as desired.