lazyme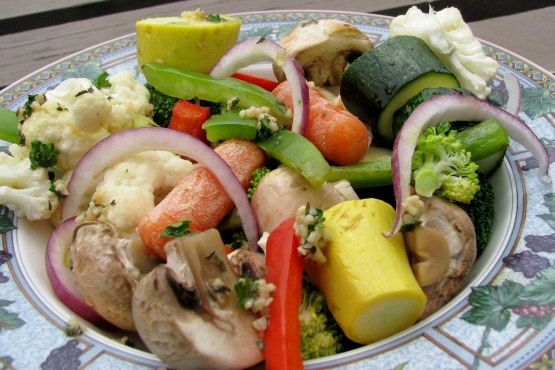 Ohhh this is good with grilled steak and baked potatoes.

I made this recipe for 40 people on the charcoal grill. It git rave notices from all. I replaced the dressing called for with the marinade for grilled vegetables #53503.
Mix together all the vegetables in a large bowl.
Take two pieces of double layered heavy duty foil (18-inches square) and lay one on top of the other.
Put the vegetables in the center of the foil.
Mix together the dressing ingredients; drizzle over the vegetables.
Fold the foil around and over the vegetables and seal tightly.
Grill, covered, over medium heat for 30-35 minutes or until the vegetables are tender, turning once.